KING HOME FITNESS SIX-PACK ABS SCULPTING CREAM
HAVE YOU BEEN UNABLE TO VISIT YOUR GYM LATELY? WANT TO GET THAT SEXY ABS FROM THE COMFORT OF YOUR HOME, OFFICE OR CAR? NOW IS THE PERFECT TIME TO INVEST IN OUR SCULPTING CREAM!
"This stuff is
amazing
! I can not
WAIT
to
order
it again! With my workout routine plus this, I can finally start seeing the
cuts
in my abs!
Only Dope Things
rocks! I was a bit hesitant at first, but it actually works! I already ordered a few more
bottles
!
- Jason S, 32, Chicago
Ready to rock the beach party with your hottest body? This unique new cream will make your six-pack abs POP! If you are tired of going to a pool party without that perfect six-pack, we have the solution! This product will make those cuts finally show!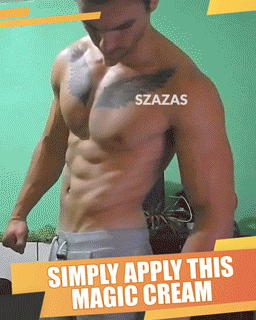 A Secret of the Pros
⭐️This product is formulated with plant-based ingredients, carnitine & other extracts and infused with active ingredients to decompose fat cells, remove edema and help muscle growth.⭐️
THE KEY BENEFITS:
✅ Save time at the gym by using our cream to sweat more and give your abs a nice shine!

✅ Save money by using a cream that is SPECIFICALLY designed for your abs/stomach area, and that's it!

✅ Improve the quality of life by providing an excellent enhancer to any workout fanatic looking to make them feel strong and look jacked!

✅ Made with pure natural plant extract to speed up fat burning and drain excess fat and moisture! 
✅ INSTANTANEOUSLY give yourself MORE CONFIDENCE!

✅ Visibly SHOWS your six-pack!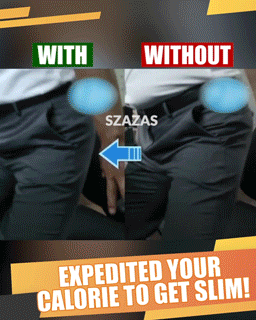 How do I use this?

1. Apply a liberal amount to your desired area. 
2. Massage gently, allow the skin to absorb it. 
3. You'll feel the heat after 15 minutes. 
4. Use Twice a day, with continuous use for 2 to 3 months, for best results.
WHAT ARE PEOPLE SAYING ABOUT OUR SIX-PACK ABS SCULPTING CREAM?
THIS CREAM
 

ACTUALLY

 

WORKS! INSANE!   ⭐⭐⭐⭐⭐ 

However, I finally figured out that for me, about a dime-sized amount is perfect. I use this with my ABS TONER, and there is a lot of sweat after using them both. This Sculpting Cream has really helped me with trying to lose water weight. So far, I've been using this for about a few weeks now, and I've lost almost 3 inches. I am still changing my diet but should be exercising a lot more than I am but am very happy with my results. A little of this stuff really does go a long way, and I found that when using this with a ABS Toner really does help with the extra sweating."

- Michael Jnr, 39, London  



SHOP WITH US TODAY AND SEE THE DIFFERENCE YOURSELF!
SATISFACTION GUARANTEED - EASY REFUNDS
If for whatever reason, you decide you are not satisfied, you can easily and quickly contact our helpful customer support to get an easy refund. All of our items come with an ironclad 30-day warranty. 
PLEASE NOTE: DUE TO EXTREMELY HIGH DEMAND, THE AVERAGE DELIVERY TIME FOR THIS PRODUCT IS APPROXIMATELY 14-21 DAYS for some Orders. 
5 REASONS TO BUY FROM US.
Product Specifications:

Item Type: Slimming Cream
Apply to: Waist, abdomen, hips, thigh legs, and arms
Net Content: 60 ml
Shelf life: 3 years
Package Weight: 80g