KING HOME FITNESS™ EMS HIP & AB MUSCLE TONER
HAVE YOU BEEN UNABLE TO VISIT YOUR GYM LATELY? WANT TO GET THAT SEXY ABS FROM THE COMFORT OF YOUR HOME, OFFICE OR CAR? NOW IS THE PERFECT TIME TO INVEST IN OUR EMS TRAINING KIT!
"I LOVE it, this is the BEST exercise I have done for my Abs and Core! Most products do not deliver on their claims but this one can be trusted. This EMS kit has really helped me get in shape. I had a problem before with losing fat, but not anymore. It works WONDERS and I use it twice a day!"
- Sienna B, 34, Housewife
Want to feel confident again in your favorite dress? Ever feel like no matter how hard you train, your booty just doesn't seem to show results? Presenting the KING HOME FITNESS™ Hip & Ab Muscle Toner which solves all these problems for you instantly!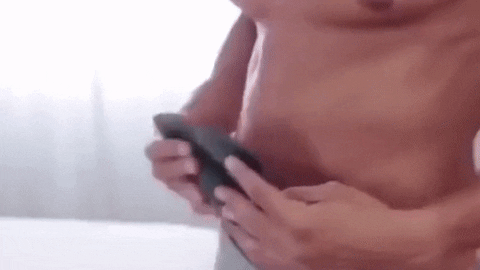 Our product allows you to train your booty, lower body, & abdominals effectively from the comfort of your own home. It uses electrical muscle stimulation to promote muscle movement, scientifically proven to tighten your muscles to help achieve that perfect figure.
A Secret of the Pros

EMS training has been used for decades by top athletes around the world, such as Cristiano Ronaldo, Usain Bolt, and World Champion Boxer, David Haye.

That's because they know that EMS has major benefits when it comes to building a rock-solid body.

When speaking about EMS training, this is what soccer legend Cristiano Ronaldo had to say, "It is going to help many people achieve better-toned abdominals. If you desire to have a fit body like mine, this will help you."  
SAVE TIME ON HIP & AB EXERCISES!

No time for the gym? No need. You will stimulate all your major stomach muscles at the same time, providing you with the perfect abdominal contraction – And it does all the work for you. You don't have to worry about your form or find the time to get it done.
Perfect For Busy Parents

The KING HOME FITNESS™ Muscle Toner is clinically demonstrated to deliver firmer, stronger and more toned abdominal muscles while you are: at home, at work, watching TV, exercising, folding laundry, helping your kids with their homework, taking a walk...Doing virtually anything!

THE KEY BENEFITS:
Electronic muscle stimulation: stimulate the hip and gluteal muscles and help to tone, tighten and firm your hips and buttocks to achieve the body that you've always wanted
Exercise anytime: provide endless possibilities in training your booty like in front of the TV, when doing the dishes, or even when cooking
U-shaped design: ergonomic pads cover targeted regions in the buttocks to stimulate nerves where they are most concentrated
Cost-effective: save time and money on expensive gym subscriptions and allow you the convenience of getting amazing results without tiring workouts
You only need to train for 15-20 minutes/day to get that noticeable improvement in just 4 weeks
Easy to use push-button operation with 6 modes and 10 intensity levels
With a push of a button, you can adjust the intensity of the stimulation and go about with your daily activities
100% skin-friendly and pain-free
WHAT ARE PEOPLE SAYING ABOUT OUR EMS MUSCLE TONER?

GIVE YOUR GUT, POOCH, BEER BELLY, AND LOVE HANDLES
AN EFFECTIVE ABS WORKOUT … WITHOUT EXERCISING!
SHOP WITH US TODAY AND SEE THE DIFFERENCE YOURSELF!

Specifications:
Material: PU
Power Source: 2 x AAA batteries (not included)
Certificate: CE/EMC, ROHS-certified
Color: Black & Orange
Size: Approximately 260mm x 188mm x 12.8mm 
 
Package Includes:
1 x Electrical Hip Muscle Stimulator with Reuseable Gel Pads attached.
Additional replacement gel pads are

 

available for sale.
SATISFACTION GUARANTEED - EASY REFUNDS
If for whatever reason, you decide you are not satisfied, you can easily and quickly contact our helpful customer support to get an easy refund. All of our items come with an ironclad 30-day warranty. 
PLEASE NOTE: DUE TO EXTREMELY HIGH DEMAND, THE AVERAGE DELIVERY TIME FOR THIS PRODUCT IS APPROXIMATELY 14-21 DAYS for some Orders. 
5 REASONS TO BUY FROM US.
Tags: Ab Workout, Ab Toner, Abs, Abdominal, Hip Toner, Glutes, Hips, Booty Toner, Butt, Bum, Bum Toner, Booty Lift, Butt Lift, Arms, Fitness, At-Home Workout, Fitness, Body Slimming, Muscle Toner, Waist Trainer, EMS